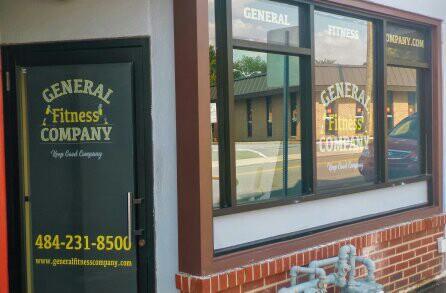 General Fitness Company
General Fitness Company was started in 2017 with family in mind. We're all about keeping good company here and we take of our clients like family. People seek us out not only because of the friendly and inviting atmosphere, but we also start with the fundamentals and meet you where you are in your fitness journey. So whether you're just beginning, or you're looking to change your routine, consider General Fitness Company as your place for fitness and fulfillment.
General Fitness Company
Jerry Washington

Fitness Consultant

Jerry "The TReXpert" Washington has been a personal and group fitness instructor for more than a decade. He's led many functional training classes and is very skilled, knowledgeable, and fun to work with.
General Fitness Company
General Fitness Company
300 Levering Mill rd, Bala Cynwyd, 19004
(484) 213-8586
Monday

Tuesday

Wednesday

Thursday

Friday

Saturday

9:00am - 7:00pm

6:00am - 8:00pm

9:00am - 7:00pm

6:00am - 8:00pm

6:00am - 7:00pm

12:00am - 6:00pm